Heck does not have a straight back, but his calves are straight. We are using him, but he is for sale to the right breeder. He has a great temperament and stays home.

Heck's first two steer calves were born in August 2014.

These are photos of some of his 2015 calves.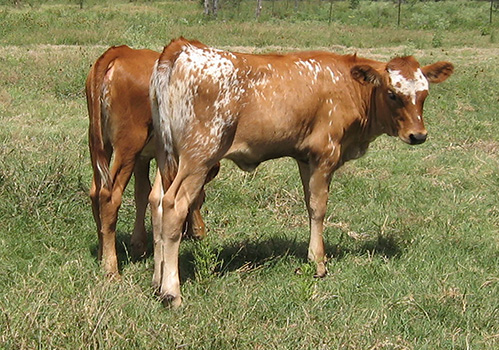 These are some of his 2016 calves.
Heck the day he was born.